About Breast Reduction Surgery
Abnormally large breasts can cause social, functional, and physical problems for women. In addition, uneven and very large breasts can create self-confidence issues and embarrassment, as well as physical pain. Dr. Michael Koch is a board-certified plastic surgeon in New York who continues to help countless women get back their confidence and feel more comfortable through surgical reduction of the breasts. This aesthetic surgery at our practice reduces excess breast fat and skin, as well as unhealthy tissue to redefine and reshape the breasts to a smaller size. Breast reduction surgery also reshapes the size of the nipples/areolas and repositions them so they are symmetrical with the new breast size. In most cases, a breast lift is performed to produce a tighter and younger-looking appearance.
If you are unhappy with your oversized breasts that create obstacles in your daily life, cosmetic breast reduction may be a good option to get the shape you wish for. This surgery is helpful for women who experience anxiety or find it difficult to lead an active life because of the weight of their breasts. If you also deal with ongoing skin irritations (as well as back or neck pain), this surgery can eliminate these annoyances. It is important patients are at a normal weight, and find a trained surgeon like Dr. Koch who understands their desired outcome and has the aptitude to produce a pleasing and natural appearance.
Breast Reduction Reviews
"I had my old breast implants replaced with Dr Koch. I was extremely nervous and worried because it seemed like a complicated procedure and I was expecting a long surgery and recovery, but contrary it could not have been any easier. The whole experience was very light and enjoyable, starting with his staff. They made me feel right at home-very kind and personable. Dr Koch is an amazing doctor. He made me feel at ease, took his time explaining the procedure, and now my new breasts are perfect."
- Anonymous /
Healthgrades /
Aug 31, 2017
"Dr.Koch is GREAT! - Dr.Koch was amazing! He was very professional, He explained to me the process of my breast reduction. He educated me, and gave me assurance that I was going to be ok. He followed up, answered any questions I had. All of the staff was great. I also love my new breast!"
- J. /
RealSelf /
Feb 26, 2020
"When I first came in for my initial consultation with Dr.koch I felt extremely welcomed. I recently had a breast reduction with him and he did an amazing job. He did everything that I wanted done and plus some. Now I'm seeing him again for another surgery, and I can't wait to see the outcome. I would definitely recommend dr Koch! He is thorough, he listens and is very knowledgeable! If you need any cosmetic work done go to him!!"
- Anonymous /
RateMDs /
Mar 06, 2020
"Dr.Koch was amazing! He was very professional, He explained to me the process of my breast reduction. He educated me, and gave me assurance that I was going to be ok. He followed up, answered any questions I had. All of the staff was great. I also love my new breast!"
- J. /
RealSelf /
Jun 19, 2020
"I was so nervous about getting a breast reduction but when I met Dr. Koch I was confident that he would do a great job. I am beyond thrilled and can't believe how much better I feel about myself. It's tremendous. I can't thank him enough for his beautiful work and making me feel so much more comfortable in my own skin."
- M.C. /
Google /
Jul 02, 2023
Previous
Next
Breast reduction surgery is an outpatient process and is performed with general anesthesia. The timing of surgery is dependent upon a few factors, including the complexity of the incision, the overall reduction technique, and finally, how much reduction is required. The nipple and areola repositioning is also a factor. For most patients, liposuction is needed for fat and tissue elimination to decrease the breast size. During the private consultation, all of these factors are addressed with Dr. Koch. Potential scarring is also scrupulously discussed as it is common to occur. However, surgical skill and advanced methods have led to a noticeable reduction in overall scarring. Depending on the intricacy of the reduction, either an anchor or a vertical incision will be incorporated. The breast tissue will be removed, and the existing tissue and skin will be pulled tight and secured.
After surgery, you will be observed closely in our comfortable recovery facility and then discharged home to heal. A small, tube-like draining device will most likely be placed near the surgical site to reduce bleeding and swelling. A medical sports bra will also be put in place for several days that will boost blood flow to the breasts during the initial healing period. Within about a month, the breasts will position themselves and settle and the post-op effects will fade away. The vast selection of our patients at our practice remark they feel much lighter and more reassured. After breast reduction surgery, you can buy the clothes you could not wear before and feel enthusiastic with your new look. Remember, it is still important to stay at a healthy weight so the results are not affected in a negative way.
Frequently Asked Questions
How much does breast reduction surgery cost?
The cost of your breast reduction surgery will be discussed with Dr. Koch during your consultation. Once he has developed your treatment plan, it will be easier to estimate your total costs, including anesthesia, fees for the surgical facility, and more. Breast reduction surgery often causes a significant improvement in a patient's life, so our team will help you find low-interest financing to make your treatment affordable. We can also help you work with your insurance company to see if they will cover some of your costs.
Will my insurance cover breast reduction?
In some cases, your health insurance may cover part of the cost of breast reduction surgery if it is deemed medically necessary. If you are considering using your insurance, tell Dr. Koch so he can help with your claim. You should talk to your insurance company to find out if your policy may cover the surgery and what they need to approve it. Your insurance will most likely decide based on measurements like your height, weight, body mass index (BMI), and body surface area.
Will my nipples be moved?
In most cases, the nipples and areola will be shifted up to a higher position on the breast during the surgery. If a large amount of tissue and skin are being removed, your nipple-areola complex may need to be moved. Dr. Koch will choose a technique like the anchor incision so the nipple and areola can be moved higher on the breast. It is also possible to reduce the size of the areola with an areolatome. All of these options will be discussed during your consultation before Dr. Koch helps you decide on the best plan to achieve your goals.
Can I breastfeed after a breast reduction?
Breast reduction surgery may affect your ability to breastfeed. While some women may still be able to breastfeed after a reduction, some cannot. It is difficult to predict whether your surgery will cause you problems with breastfeeding. For this reason, Dr. Koch recommends that patients be done having children or be willing to not breastfeed before having breast reduction surgery.
Can my breasts re-grow after surgery?
After reduction surgery, your breasts can get bigger or smaller with significant weight changes. This is why it's helpful to be at a healthy, stable weight that's easy for you to maintain before your surgery. During your consultation, Dr. Koch will talk to you about the best ways to prepare for your surgery and what you should do after to ensure you are happy with your results.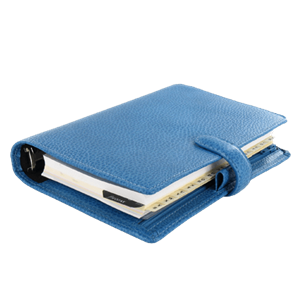 Plan Your Procedure
Average Cost

$5,000

-

$8,000

Recovery Time

4 – 6 Weeks

Average Procedure Time

3 Hours

Post-op Follow-up

1 Week

Procedure Recovery Location

Outpatient
Contact Us
Smaller Breasts, Larger Life
Dr. Koch has helped countless women reclaim their health for a more engaging life with surgical reduction of the breasts. During your first visit to one of our New York facilities, Dr. Koch will go over all of the options to reach your desired outcome and tailor a custom treatment plan to fit your needs. There is no need to continue living with the discomfort or lack of confidence that can sometimes accompany oversized breasts. Please call us to understand more about this life-changing breast reduction surgery.
Related Procedures