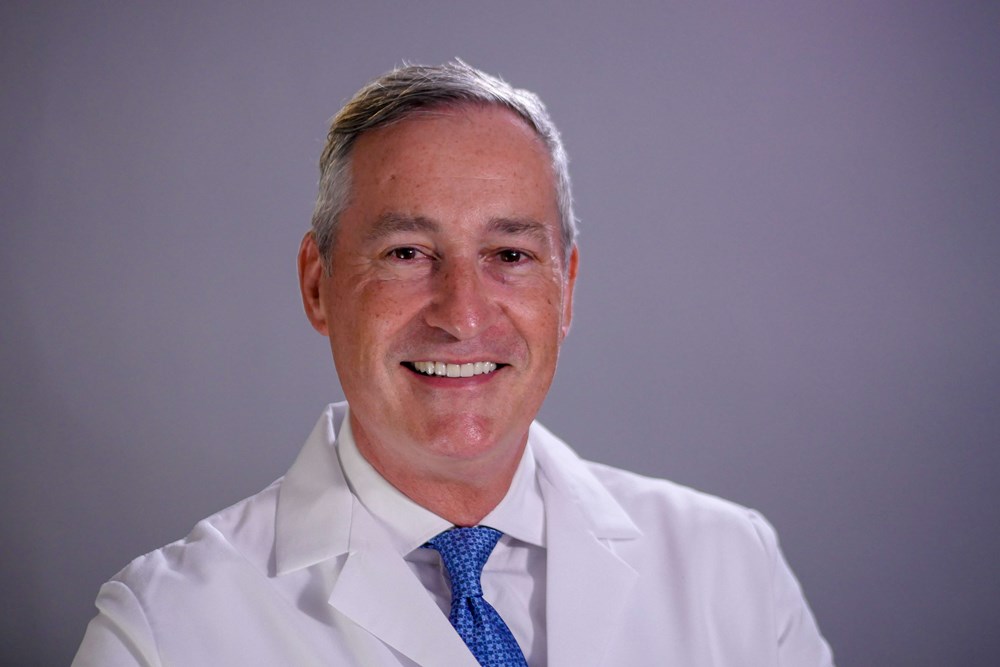 Dr. Michael Koch specializes in cosmetic surgery, breast surgery, and microsurgical reconstruction from his private practices in White Plains, Cortlandt Manor, and Goshen, NY. With extensive research and profound understanding of the human anatomy, Dr. Koch is highly qualified in his plastic surgery specialties. Born in London, Dr. Koch was raised in Perthshire, Scotland before moving to Southern California and eventually settling down in Greenwich, CT. Board certified and fellowship trained, Dr. Koch holds membership in several prestigious associations and societies which help him remain abreast in advances in the plastic surgery industry. When outside of the practice, Dr. Koch is an avid cyclist and very much enjoys cooking and the culinary arts.
Due to his extensive training in general, plastic, and aesthetic surgery, Dr. Koch is highly skilled in the performance of a variety of plastic surgery procedures, including those for the face, breast, and body. Using his vast knowledge and years of experience, Dr. Koch helps patients to achieve the aesthetic look they deserve and desire, helping each patient to obtain a better quality of life. From his private practices in the Hudson Valley region of New York, Dr. Koch performs thousands of cosmetic procedures of a surgical and nonsurgical nature each year to help patients from all over reach their aesthetic goals. Currently, Dr. Koch specializes in breast enhancement, abdominoplasty, liposuction, breast reconstruction, and Brazilian butt lifts.
For his undergraduate education, Dr. Koch attended the University of California at Santa Barbara where he obtained his Bachelor of Arts in Biological Science in 1989. He then graduated from the Hahnemann University School of Medicine with his doctorate degree in 1993. Dr. Koch began his plastic surgery training at the UCLA Medical Center in Los Angeles, CA before completing an additional year-long fellowship in aesthetic plastic surgery at the Lenox Hill Hospital in New York City. He also completed an internship and residency in general surgery at the George Washington University Medical Center in Washington, D.C. as well as a research fellowship at the National Institute of Health in Bethesda, MD.
To maintain a level of superior prestige within the plastic surgery field, Dr. Koch holds membership in the following associations:
American Society of Plastic Surgery
American Society of Aesthetic Surgery
American Academy of Cosmetic Surgery
American Medical Association
American College of Surgeons
New York Academy of Science
Surgical Society of the New York Medical College
Dr. Koch firmly believes that any person with the capacity to give back to his community should do so. As such, he uses his surgical skills and experience overseas in Africa, Vietnam, the Philippines, and South America to provide plastic surgery to those in need. By giving back on a volunteer basis, Dr. Koch believes that he can to share his passion for humanity with the world.
New York Presbyterian Hudson Valley Hospital
St. Johns Dobbs Ferry Pavilion
White Plains Hospital
Westchester Medical Center
Reviews
"I was referred to Dr. Koch for reconstruction (reduction and lift) from my breast surgeon. I had met with several plastic surgeons only to leave the consults feeling unsure and uncomfortable. From the moment I met Dr. Koch I knew he was the 'ONE'. In our first meeting, he gave me a sense of ease and I had a definite sense that he not only understood my concerns but also listened. During the consult, he began to draw on paper the way he would approach my surgery. I was in awe as before me the blank piece of paper he used, was literally transformed into a piece of Art. He cared enough to take the time to draw in detail explaining his methodology specific to me, My body. It was then that I understood he was a cut above all the rest and that I knew he would be my plastic surgeon. I rave about Dr. Koch to everyone and yes, I even show his magnificent work to those who ask. I am literally thrilled and beyond happy with the way my breast look and feel. I no longer have terrible back pain and can fit into blouses without feeling top heavy. As for Post-op I had no issues and on a scale of 1 - 10 my pain level was - Drumroll please -- a ... Zero. Yes, you heard me right, a Zero. - DISCLAIMER - this may just be specific to me but I had absolutely no pain from my surgery. Of course, I would like to attribute this to Dr. Koch and his skillful workmanship but again, everyone is different. Discomfort yes, as I could only sleep on my back etc. but other than that, I felt nothing. I was happy with the follow up office visits and left feeling informed and understanding what to expect regarding my recovery. Dr. Koch is the next best thing to G-d's gift when it comes to women making a woman feel beautiful. I will forever be grateful and appreciative for his masterful and skilled workmanship. Thank you for making me feel and look beautiful! Ruth Clark"
R.C.
Google
"I met Dr. Koch after a tragic rock climbing fall that resulted in 10 surgeries over a 3 week period. Dr. Koch was kind and caring; an incredibly empathetic listener. Understanding my need to return to sport he used his microvascular skills to cover the dead tissue area with a fee flap that healed functionally and beautifully. For a woman who was once asked to consider amputation, I am proud to say that I have both legs and am once again climbing. Dr. Koch is a rare breed of surgeon whose caring is matched with his talent. How lucky I am."
K.Y.
Google
"Dr. Koch performed a tummy tuck reversion surgery for me yesterday and I am very satisfied with the result. He is an exceptionally talented and caring doctor. I highly recommend him to everyone!"
R.I.
Google
"Look no further!! Dr. Koch & his entire team are outstanding! I am so grateful I found them! Starting with his administrative staff (Kristin & Alicia) both exceptional young women who were so kind, caring, capable & always helpful! I appreciated their attention to details, follow-up, and professionalism. It helped to alleviate my anxiety & me wondering if everything would work out administratively and it could not have gone any smoother! Dr. Koch is fantastic! When I met him, he immediately put me at ease. When I spoke, I felt he really listened to my concerns & treated me respectfully. He was kind, patient and caring. I was impressed with his expertise & knowledge in my specific area of need. After the consult, I just "KNEW" he was the one and felt completely at peace. Thank you ALL (including all the nurses and even the anesthesiologist at the hospital in Cortlandt Manor) once again for taking such excellent care of me. Thank you Dr. Koch for having a wonderful demeanor & so skillful at what you do. I am so grateful & feel so blessed. Many blessings to you all!"
T.W.
Google
"Everything about Dr. Koch and his staff is perfect."
J.
Google