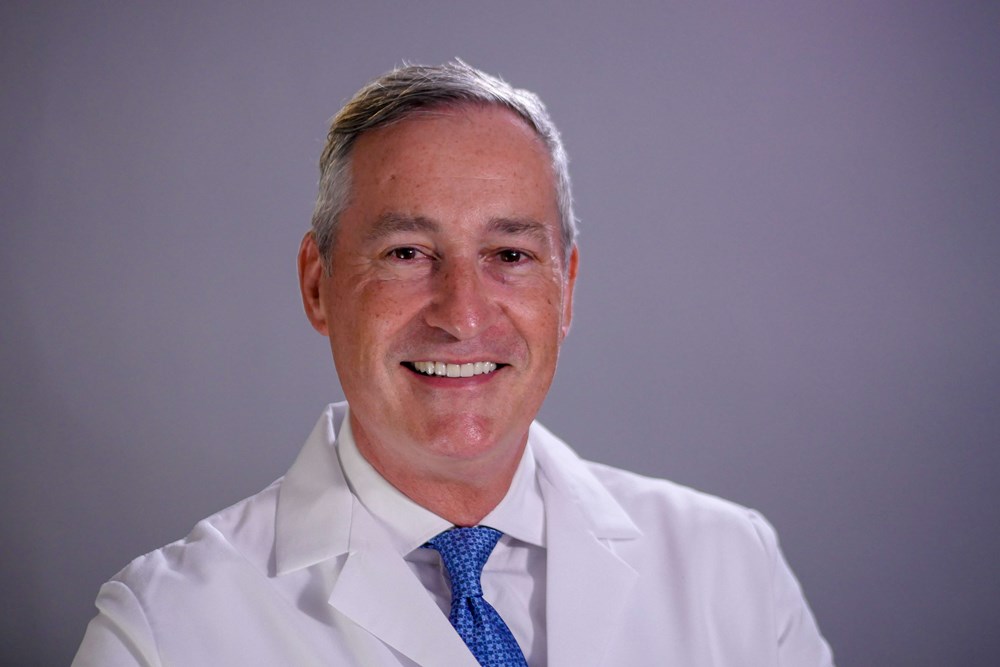 Dr. Michael Koch specializes in cosmetic surgery, breast surgery, and microsurgical reconstruction from his private practices in White Plains, Cortlandt Manor, and Goshen, NY. With extensive research and profound understanding of the human anatomy, Dr. Koch is highly qualified in his plastic surgery specialties. Born in London, Dr. Koch was raised in Perthshire, Scotland before moving to Southern California and eventually settling down in Greenwich, CT. Board certified and fellowship trained, Dr. Koch holds membership in several prestigious associations and societies which help him remain abreast in advances in the plastic surgery industry. When outside of the practice, Dr. Koch is an avid cyclist and very much enjoys cooking and the culinary arts.
Due to his extensive training in general, plastic, and aesthetic surgery, Dr. Koch is highly skilled in the performance of a variety of plastic surgery procedures, including those for the face, breast, and body. Using his vast knowledge and years of experience, Dr. Koch helps patients to achieve the aesthetic look they deserve and desire, helping each patient to obtain a better quality of life. From his private practices in the Hudson Valley region of New York, Dr. Koch performs thousands of cosmetic procedures of a surgical and nonsurgical nature each year to help patients from all over reach their aesthetic goals. Currently, Dr. Koch specializes in breast enhancement, abdominoplasty, liposuction, breast reconstruction, and Brazilian butt lifts.
For his undergraduate education, Dr. Koch attended the University of California at Santa Barbara where he obtained his Bachelor of Arts in Biological Science in 1989. He then graduated from the Hahnemann University School of Medicine with his doctorate degree in 1993. Dr. Koch began his plastic surgery training at the UCLA Medical Center in Los Angeles, CA before completing an additional year-long fellowship in aesthetic plastic surgery at the Lenox Hill Hospital in New York City. He also completed an internship and residency in general surgery at the George Washington University Medical Center in Washington, D.C. as well as a research fellowship at the National Institute of Health in Bethesda, MD.
To maintain a level of superior prestige within the plastic surgery field, Dr. Koch holds membership in the following associations:
American Society of Plastic Surgery
American Society of Aesthetic Surgery
American Academy of Cosmetic Surgery
American Medical Association
American College of Surgeons
New York Academy of Science
Surgical Society of the New York Medical College
Dr. Koch firmly believes that any person with the capacity to give back to his community should do so. As such, he uses his surgical skills and experience overseas in Africa, Vietnam, the Philippines, and South America to provide plastic surgery to those in need. By giving back on a volunteer basis, Dr. Koch believes that he can to share his passion for humanity with the world.
New York Presbyterian Hudson Valley Hospital
St. Johns Dobbs Ferry Pavilion
White Plains Hospital
Westchester Medical Center
Reviews
"What an amazing experience!"
Test
Office Visit
"A GREAT DOCTOR - Dr. Koch is everything you'd want in a doctor. He knows his stuff (ESPECIALLY NOSES) and takes excellent care of the patient. His staff as well. Dr. Koch performed a revision on me two weeks ago. He was the most patient and down to earth doctor I have met. I had consultations with four of the other top doctors selected him. My surgery was extremely complicated because I also had two nasal fractures which made my nose extremely crooked. I am so happy I went with him. It looked great even the day the cast was removed. He went above and beyond and exceeded any expectations I had set. He called me several times before surgery to check in, gave me a kit to use, and spent an hour with me before discussing everything. He was kind, gracious, and confident throughout the entire process. I researched for months before jumping into this, and Dr. Koch was the best decision I made. He knows what he is doing and gives you his honest opinion, and does a really professional threatment because he loves what he does. I couldn't have asked for more. Thanks to Dr. Koch and recommendations to anyone out there considering consult (and then surgery with this young doctor)."
Anonymous
Vitals
"Great! - Dr. Koch and his staff are wonderful! They made me feel very comfortable throughout the whole process of having surgery. His coordinator Vonyee and his PA Courtney are great! He is very lucky to have such a stellar team. My results are fantastic. New breasts complete. Next on my agenda will be a new tummy!"
Anonymous
Vitals
"Five Stars - I WOULD HIGHLY RECOMMEND DR. KOCH. HE IS VERY PROFESSIONAL AND EXTREMELY COMPETENT."
Anonymous
Vitals
"Excellent Experience! - Dr. Koch and his staff were wonderful!! I had cosmetic breast surgery in the Tarrytown facility. I lost a lot of weight and wanted to get rid of my pancake breasts so I decided to go for a augmentation with implants. The morning of surgery the surgical staff was welcoming and friendly. My result is EXCELLENT!!! Very pleases with my whole experience."
Anonymous
Vitals