Despite how much you watch what you eat and exercise, you might still be bothered by pockets of fat that prevent you from feeling fully confident in how you look. Our practice is proud to offer the latest methods to safely eliminate fat from areas of concern on the body. Surgical liposuction is a body contouring procedure that reduces fat from the abdomen, hips, thighs, and buttocks to produce a trimmer appearance. This fat removal surgery can be blended to treat several body parts. During your initial visit, New York board-certified plastic surgeon Dr. Michael Koch will examine areas of your body you wish to address so you can reach your cosmetic surgery goals. We want you to look and feel amazing.
Liposuction Reviews
"FACE LIFT AND LIPOSUCTION WITH Dr. Koch - My face was looking older and tired and I had put on a few pounds of fat while getting through those demanding years of raising children. I consulted with Dr. Koch because my good friend loves the work that she had done by Dr. Koch. I was a little scared to have a Face Lift and I was worried about the risks, although I did not know much about it and how easy it turned out to be. I wanted to do something to feel better about myself.During my consult appointment with Dr. Koch, he was so friendly and knowledgeable. He was also very patient with my endless questions. He intently listened to me for what I really wanted. I immediately knew that Dr. Koch would be MY surgeon and he agreed that a Face Lift and Liposuction would definitely improve my appearance. The staff at Dr. Koch's office are also very wonderful and supportive. It feels like I am part of the "family" when I visit. Somehow I got up the courage to show up on the morning of my procedures, and I am sure glad that I did! The Liposuction removed all of those ugly bulges in just one day! And my new face... Wow!... I love that! Now, I look in the mirror and I see a much younger and rejuvenated face rather than a tired and saggy one that made me feel old before my time. The people that I meet see a rejuvenated face too and treat me as if I am 10 to 15 years younger now, which is really how I feel inside anyway. Thanks Dr. Koch for helping me get back to where I used to be. I am loving it!"
- Anonymous /
Vitals /
Jun 14, 2011
"Wonderful Experience - I recently had liposuction performed and am so pleased with the results. Dr. Koch took the time to explain the procedure and go over every aspect of what was involved from start to finish. My whole experienced was more than I expected, from the caring office staff and operating room staff to the follow-up calls after my surgery. The results are just what I wanted. I have referred my friends and family to Dr. Koch."
- Anonymous /
Vitals /
Jan 09, 2012
"MY NEW AFTER BABY BODY - Three months ago I went to Dr Koch for a consultation because I needed to get my body back after Pregnancy. I loved Dr Koch and his staff the moment that I met him and now I love my new body. By Breast Implants, my Tummy Tuck and my Liposuction have all turned out terrific and my husband loves it too."
- Anonymous /
Vitals /
Jun 03, 2011
"He's the best! - I always seemed to gain weight in my hip/thigh area. Like they say a minute on your lips is a lifetime on your hips. I hated summertime and wearing bathing suits. I decided to take the problem in my own hands. I went for a consult with Dr. Koch in Tarrytown. After being equipped with lots of information, I I scheduled liposuction surgery on my thighs with Dr. Koch. My result was good and I am well pleased. I only say good and not great because there was nothing he could really do with these hips. That's the one thing about liposuction is it won't change your body anatomy. It definitely sculpted the thighs but my hips I saw minimal result. What can you do, these hips run in my family and they are not going anywhere but at least I can bear to wear a swimsuit."
- Anonymous /
Vitals /
Sep 28, 2012
"Life changing experience! Had a tummy tuck and liposuction with Dr. Koch. He not only exceeded my expectation but the whole entire process was very professional. I was a nervous wreck but his staff made me feel very comfortable And at ease. I am in love with my new tummy and was able to actually wear a Two-piece swimsuit this year!"
- Anonymous /
RateMDs /
Aug 19, 2013
Previous
Next
Liposuction is a terrific procedure for both women and men who are at a healthy weight, but have troublesome areas of fat that are difficult to get rid of with even the healthiest lifestyle. Those interested in liposuction should have healthy skin because liposuction does not address stretched-out skin. It is also important to understand that liposuction is not a solution for losing weight. Women having liposuction should have no plans to become pregnant again as this could compromise the lasting outcome. During your initial consultation, Dr. Koch will discuss realistic expectations.
This treatment is performed as an outpatient procedure using general anesthesia. A very small incision is made in the skin and a cannula will be placed. The cannula is a special tool that helps loosen the fat as it is being vacuumed out. Once the fat deposits have been eliminated, Dr. Koch will close the incision. Depending on the number of areas being treated, your surgery could last 1 – 2 hours. In the dedicated recovery area, your post-op nurse will help manage any discomfort and care for your incisions until your discharge.
You may need to stay at home for recovery from liposuction surgery for 1 – 3 weeks depending on the number of sections treated and the size of the treatment area. It is normal to see swelling and bruising for 1 – 2 weeks, and you can have the sutures removed on day seven to day ten. What is most important after having any surgery is to allow your body time to heal and recover. When you decide to return to work after your procedure, you should remember to minimize stress and strenuous activity. To build up your strength, stick to walking and light workouts as recommended by Dr. Koch. Keep in mind you may see some changes after six weeks, but it takes 6 – 10 months before your new body shape and contour is attained.
Frequently Asked Questions
How much does liposuction cost?
Your cost for liposuction will vary based on the technique being used and the amount of areas being addressed. During your consultation, Dr. Koch will develop your personal liposuction surgical plan based on your needs and goals. He will also take into consideration your budget. Once your plan is developed, estimated costs can be discussed. To make your surgery affordable, our practice accepts many payment options and we can help you find low-interest financing.
What about nonsurgical liposuction?
Thanks to modern advancements, there are many nonsurgical options to reduce fat. Some popular methods are CoolSculpting, UltraShape, Vanquish, Liposonix, and Kybella. While these nonsurgical treatments may help reduce small amounts of fat, liposuction is best for most patients. Liposuction surgery delivers more consistent and dramatic results. Talk to Dr. Koch about nonsurgical options during your consultation. He will go over the benefits and drawbacks of both methods and help you decide which is best for your needs and goals.
What about cellulite and loose skin?
Surgical liposuction only addresses excess fat in the body. If you have loose skin, Dr. Koch may suggest combining liposuction with a surgical body lift. Liposuction is often performed with skin tightening surgery, such as a tummy tuck, arm lift, or thighplasty, to produce the best results. For cellulite, there are several nonsurgical and minimally invasive treatment options, including Cellulaze, VelaShape, VASER Shape, and Venus Freeze. In your consultation, tell Dr. Koch about your concerns like loose skin and cellulite so a comprehensive treatment plan can be developed.
Will I have scars?
Since liposuction is a surgical procedure, incisions will be made and stitched. This will cause scars, but Dr. Koch does his best to minimize their appearance. This includes making thin incisions in the natural folds of your body or in less visible areas. After your surgery, Dr. Koch or a member of his team will teach you how to care for your stitches so they heal flat and eventually fade.
Will my results last?
Before you have liposuction surgery, it's important to be committed to maintaining your results. While liposuction reduces the number of fat cells in your body, you can still gain and lose weight. Dr. Koch recommends that you be at or near your ideal weight before having liposuction surgery. Afterward, it is best to stay within 5 – 10 pounds of your post-surgical weight. Pregnancy after liposuction will also alter your results; however, a second surgery or mommy makeover can be performed to refresh your appearance.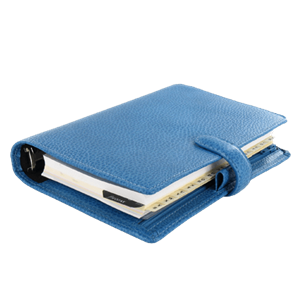 Plan Your Procedure
Average Cost

$2,500

-

$3,000

Recovery Time

4 – 6 Weeks

Average Procedure Time

1 – 2 Hours

Post-op Follow-up

1 Week
Contact Us
Liposuction offers patients the opportunity to have bothersome fat diminished almost immediately. Without liposuction, it can be frustrating to attain the slimming results you want. We offer various alternatives for liposuction treatment based on your personal concerns. We invite you to get in touch with one of our practices in New York and schedule your one-on-one consultation with Dr. Koch.
Related Procedures