After Weight Loss Surgery
Individuals who undergo significant weight loss are to be commended, having overcome a big burden in their life. Unfortunately, while their weight loss represents a huge accomplishment, some individuals will be faced with more frustrations. The new challenge is usually the hanging skin that resides on the body. Significant weight loss commonly leaves individuals with skin that cannot conform to the new shape. Regardless of where the hanging skin resides, plastic surgery is needed to correct the issue. Board-certified plastic surgeon Dr. Michael Koch offers after weight loss surgery for men and women. This can be a life-changing treatment at one of our three New York locations and also serves as a lasting step in your weight loss journey.
Reviews
"Everything about Dr. Koch and his staff is perfect."
- J. /
Google /
Aug 21, 2022
"Dr. Koch performed a tummy tuck reversion surgery for me yesterday and I am very satisfied with the result. He is an exceptionally talented and caring doctor. I highly recommend him to everyone!"
- R.I. /
Google /
Apr 22, 2022
"I met Dr. Koch after a tragic rock climbing fall that resulted in 10 surgeries over a 3 week period. Dr. Koch was kind and caring; an incredibly empathetic listener. Understanding my need to return to sport he used his microvascular skills to cover the dead tissue area with a fee flap that healed functionally and beautifully. For a woman who was once asked to consider amputation, I am proud to say that I have both legs and am once again climbing. Dr. Koch is a rare breed of surgeon whose caring is matched with his talent. How lucky I am."
- K.Y. /
Google /
Mar 09, 2022
"I was referred to Dr. Koch for reconstruction (reduction and lift) from my breast surgeon. I had met with several plastic surgeons only to leave the consults feeling unsure and uncomfortable. From the moment I met Dr. Koch I knew he was the 'ONE'. In our first meeting, he gave me a sense of ease and I had a definite sense that he not only understood my concerns but also listened. During the consult, he began to draw on paper the way he would approach my surgery. I was in awe as before me the blank piece of paper he used, was literally transformed into a piece of Art. He cared enough to take the time to draw in detail explaining his methodology specific to me, My body. It was then that I understood he was a cut above all the rest and that I knew he would be my plastic surgeon. I rave about Dr. Koch to everyone and yes, I even show his magnificent work to those who ask. I am literally thrilled and beyond happy with the way my breast look and feel. I no longer have terrible back pain and can fit into blouses without feeling top heavy. As for Post-op I had no issues and on a scale of 1 - 10 my pain level was - Drumroll please -- a ... Zero. Yes, you heard me right, a Zero. - DISCLAIMER - this may just be specific to me but I had absolutely no pain from my surgery. Of course, I would like to attribute this to Dr. Koch and his skillful workmanship but again, everyone is different. Discomfort yes, as I could only sleep on my back etc. but other than that, I felt nothing. I was happy with the follow up office visits and left feeling informed and understanding what to expect regarding my recovery. Dr. Koch is the next best thing to G-d's gift when it comes to women making a woman feel beautiful. I will forever be grateful and appreciative for his masterful and skilled workmanship. Thank you for making me feel and look beautiful! Ruth Clark"
- R.C. /
Google /
Jan 14, 2022
"Look no further!! Dr. Koch & his entire team are outstanding! I am so grateful I found them! Starting with his administrative staff (Kristin & Alicia) both exceptional young women who were so kind, caring, capable & always helpful! I appreciated their attention to details, follow-up, and professionalism. It helped to alleviate my anxiety & me wondering if everything would work out administratively and it could not have gone any smoother! Dr. Koch is fantastic! When I met him, he immediately put me at ease. When I spoke, I felt he really listened to my concerns & treated me respectfully. He was kind, patient and caring. I was impressed with his expertise & knowledge in my specific area of need. After the consult, I just "KNEW" he was the one and felt completely at peace. Thank you ALL (including all the nurses and even the anesthesiologist at the hospital in Cortlandt Manor) once again for taking such excellent care of me. Thank you Dr. Koch for having a wonderful demeanor & so skillful at what you do. I am so grateful & feel so blessed. Many blessings to you all!"
- T.W. /
Google /
Nov 05, 2021
Previous
Next
The ideal candidates for after weight loss surgery are those who have hanging folds of skin due to losing a significant amount of weight. Most often, this issue is visible early on as a patient loses weight. If you are challenged by loose skin, skin removal surgery can eliminate the issue and secure the tissue and remaining skin for a healthy, tighter look. It is important patients are close to their goal weight before considering skin removal surgery.
Plastic surgery to remove loose skin is almost always considered a major treatment. It is performed using general anesthesia and on average takes about 3 – 7 hours, depending upon the combination of procedures performed. Usually an overnight stay is necessary. A form of liposuction is typically integrated during surgery to remove pockets of fat, followed by the surgical removal of skin. This surgery does make larger incisions than most other cosmetic surgeries, so varying degrees of scars will be associated with this treatment. During surgery, every attempt is made by Dr. Koch to make the incisions as inconspicuous as possible. Dr. Koch or a member of his team will also give you detailed scar healing instructions for an effective outcome.
Once released from our care, it is important to allow a week or two to recover at home. Tubes may be implanted near the incision sites to help control drainage, and medical garments should be worn to assist with swelling. For the average person, it takes roughly 2 – 4 weeks until you can go back to normal activities but depending on the level of invasiveness involved with the surgery, it could take longer. Dr. Koch finds that most of his patients are back to normal within around 4 – 6 months. Skin removal surgery can be life changing for many patients, with amazing results that are immediate. Finally, you will feel confident and wear the clothes you want and partake in activities without hanging skin keeping you from doing the things you love to do.
Frequently Asked Questions
How much does after weight loss surgery cost?
The final cost for after weight loss surgery will depend on what is all part of your treatment. During your consultation, Dr. Koch will design your personal treatment plan based on your needs and goals. Once the plan is decided, he can better estimate costs, including fees for anesthesia, the facility, pre- and post-surgical care, as well as other fees. To help you focus on getting the results you want from an experienced plastic surgeon, like Dr. Koch, we accept many payment methods, including low-interest financing.
Can I use insurance to pay for my after weight loss surgery?
Insurance policies, for the most part, won't cover the expenses associated with cosmetic surgery. However, coverage does vary and sometimes may apply to weight loss patients where loose skin becomes a medical concern. If you would like to use your health insurance, please let Dr. Koch know during your first appointment. He will help you get the needed information and paperwork to complete your insurance claim.
What will be included in my after weight loss surgery?
Typical body parts that are corrected in after weight loss surgery are the abdomen, buttocks, thighs, breasts, neck, and arms. During your consultation, Dr. Koch will listen to your needs and wants before performing a physical examination of your body. Once this is complete, he can give you his recommendations for what should be included in your after weight loss surgical procedure.
When should I get my after weight loss surgery?
When you have lost a significant amount of weight, loose skin will become apparent and it is usually around this time that you should schedule a consultation at one of our New York facilities. During this consultation, Dr. Koch can talk to about how to prepare for your surgery and what might be included in your custom treatment plan. Before moving forward with after weight loss surgery, you should be at or near a stable weight.
What will my recovery be like after surgery?
Your recovery will vary depending on your surgical plan. If you're getting many areas treated, your recovery will take more time. During your consultation, Dr. Koch will talk to you about what you should expect during your recovery and provide suggestions to help you heal comfortably. Follow-up appointments at our practice will also need to be scheduled so Dr. Koch can monitor your progress.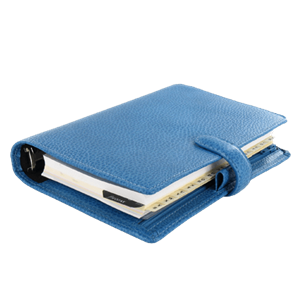 Weight loss is such a huge achievement, and we congratulate you if you have met your personal transformation goals. If stretched-out skin is a problem, Dr. Koch encourages you to learn about your options for plastic surgery. After weight loss surgery can further improve your silhouette, and help you achieve and surpass each and every one of the exciting body goals you set for yourself. Call Dr. Koch in New York to schedule a consultation today.
Related Procedures