Gaunt, flat cheeks may have been 90s chic, but modern beauty calls for voluminous cheeks that make you look healthy and youthful. Part of the top-selling Juvéderm family of injectable wrinkle fillers, Voluma is specially made to add contour and lift to the cheeks for a natural and youthful appearance. At his facilities in New York, board-certified plastic surgeon Dr. Michael Koch performs injections of Voluma to address sunken cheeks that are flat and hollow due to age, genetics, or weight loss. With results that last up to two years, Voluma by Juvéderm is an injectable wrinkle filler, which uses hyaluronic acid to help your skin look smoother and feel softer. Schedule a consultation to learn more about how Voluma injectable treatments at our practice can boost your appearance by providing fullness and lifting effects.
Voluma is a hyaluronic acid (HA) injectable filler that is best for adding contour and lift to your cheeks. Many patients notice decreased volume of their cheeks as they get older or if they have lost a dramatic amount of weight. Some patients may have naturally hollow cheeks and are seeking treatment to plump their mid-face. Women who are pregnant or nursing are not eligible for Voluma injections. Voluma is approved by the Food and Drug Administration (FDA) for patients over the age of 21. You will have a consultation with Dr. Koch to determine if Voluma is the best choice for you. Based on your needs and cosmetic goals as well as medical history, a personalized treatment plan will be developed.
Reviews
"In 2023 following an accident, I had an excellent result working with Dr Koch. He was terrific in every way."
- N.W. /
Google /
Sep 19, 2023
"Dr. Koch is the absolute best for breast lift and reduction! I am thrilled! From start to finish it's been seamless and flawless. Office and nursing staff were always available to answer questions pre and post op. Dr. Koch explained everything about the procedure and what I would need for the after care. He was kind, gentle and thorough. I couldn't be happier with his care and my result!!!"
- L.C. /
Google /
Jul 30, 2023
"I was so nervous about getting a breast reduction but when I met Dr. Koch I was confident that he would do a great job. I am beyond thrilled and can't believe how much better I feel about myself. It's tremendous. I can't thank him enough for his beautiful work and making me feel so much more comfortable in my own skin."
- M.C. /
Google /
Jul 02, 2023
"Dr. Michael Koch is the most warm and empathetic doctor I have ever met. He is truly a gentleman in every way. His care and technical skills are outstanding and his calm demeanor makes patients feel at ease. His consults are artistically detailed and he takes time in explaining your procedure. Kristin and Chihiro are amazing from beginning to end and made the whole experience smooth."
- B.P. /
Google /
Jun 04, 2023
"Doctor michael Koch is the best plastic surgeon in the area !! Everyone at the practice is very pleasant !!"
- M.R. /
Google /
May 22, 2023
Previous
Next
Once you've had a consultation with Dr. Koch, your injection may be scheduled for another day or performed the same day, depending on availability. In our minor procedures rooms, you will sit and relax while your cheek is cleansed prior to the injections. The injector can also apply a numbing cream to make the procedure less painful if requested. For precision, your injector will mark your face before administering the injections using a fine needle. When the Voluma has been injected, you may notice some swelling and redness, but this usually subsides on its own.
For most patients, the benefits of Voluma treatments are visible immediately and may last about two years. It is rare to develop severe or lasting side effects from Voluma injections, although if you do have questions, concerns, or a reaction, please contact our office for assistance. The most common side effects are slight redness, irritation, or swelling of the injection site. These symptoms are generally very minor. During your consultation, ask Dr. Koch about when to plan your next appointment to either build up or extend the results of your Voluma treatment.
Frequently Asked Questions
How much does Voluma cost?
The price of a Voluma treatment can vary greatly depending on how much product is needed to achieve your cosmetic goals. Since Voluma lasts up to two years, you should focus on choosing an injector who is skilled and experienced with Voluma and avoid anywhere offering extremely cheap or knock-off injections. Prior to your first injection, Dr. Koch will assess your skin and listen to your needs before developing your customized treatment plan. He can then discuss the amount of Voluma that will be needed for your treatment and estimate the total cost.
What is hyaluronic acid?
Hyaluronic acid (HA) is a naturally occurring substance that works to bind water to cells. Along with other functions, it can secure moisture and create fullness in the skin. Like other Juvéderm fillers, Voluma's main ingredient is a synthetic version of HA. When Voluma's hyaluronic acid-based formula is injected into your skin, it can restore volume to the cheeks and mid-face area. The HA in Voluma also helps your skin hold moisture so it is softer and healthier compared to before your treatment.
How long do the results last?
With optimal treatments, the results of Voluma can last for up to two years. You should be able to see improvements from your treatment right away, which will continue to develop over the next few weeks. You may need several Voluma treatments, especially if you want to build up large amounts of volume in your cheeks. During your consultation, Dr. Koch will develop your custom Voluma plan and discuss how often you should schedule treatments to achieve and sustain your goals.
Is there any downtime needed after a Voluma treatment?
Following a Voluma treatment session, you can return to your normal daily activities. However, it is suggested that strenuous activities, like exercise, be avoided for the first 24 hours after your treatment. Dr. Koch will go over post-treatment instructions to ensure your results last and look great. You may want to apply a cold compress to the injection sites to reduce any swelling and bruising. Dr. Koch also advises sleeping with your head propped up by a few pillows. You should avoid touching your face to prevent spreading the filler to unwanted area.
What are the possible side effects of Voluma?
Most patients experience mild to moderate bruising and swelling at the injection sites for 2 – 4 weeks after their treatment. Other common temporary side effects after a Voluma treatment include tenderness, firmness, lumps, bumps, discomfort, redness, discoloration, and itching. If they occur, Voluma side effects are usually only moderately uncomfortable. If you have any concerns, side effects last longer than a month, or you develop signs of an infection, please contact our practice.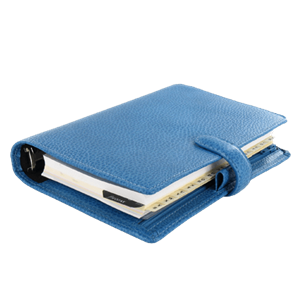 Youthful Contour and Lift
If you need more shape in the apples of your cheeks or lift in your mid-face area, learn more about Voluma by Juvéderm at one of our New York facilities. Make an appointment to see Dr. Koch for an evaluation of your skin and a customized plan that may include Voluma injections, other Juvéderm dermal fillers, or advanced skin treatments to help you attain a radiant complexion and youthful appearance.
Related Procedures